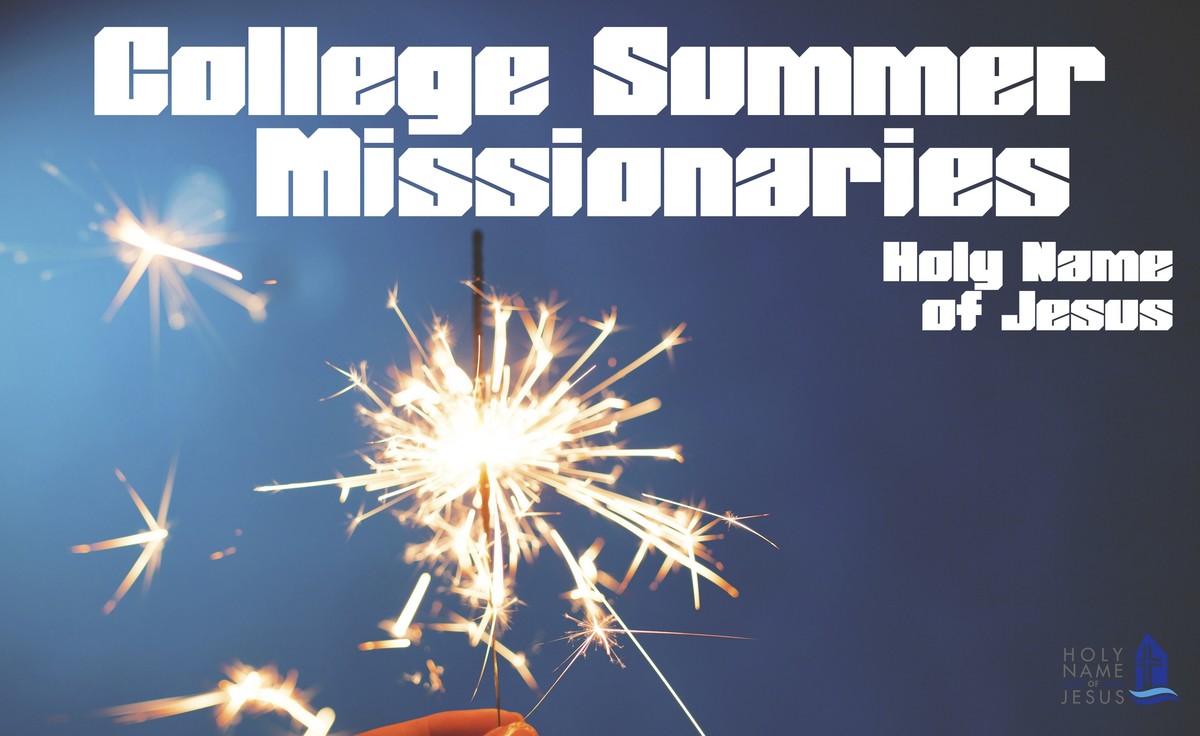 So, you're home for summer. Now what? Come do something real at HNOJ. Join HNOJ's College Summer Missionaries. Make this summer one you won't forget. 
College Summer Missionaries is a small gorup of HNOJ college students who seek to become missionaries to their own parish. Pope Francis in his Apostolic Exhortation "Joy of the Gospel" reminded the whole church that we are called to be Missionary Disciples - people who are both learning about what it means to follow Jesus at the same time that they are journeying with others towards a richer, fuller, more beautiful expression of the Catholic faith. 
Missionaries will grow in practices of prayer and missionary action within the life and mission of HNOJ. By the end of the summer (and certainly by the end of 3 summers if a student chooses this life all 3 college summers), college students will have a better idea about their call as missionaries in the real world. 
So what does this look like?
Regular commuinty gatherings.
Daily Personal Prayer
Group Prayer 
Learning through reading and content discussions.
Regular checkins with Direct Mentor. 
Serve as Missionary at variety of HNOJ ministry events. 
So, now what?
Fill out the webform to the left <--, or email Chris, or just like show up in Chris' office, and we will get you started on this whole process. Cool? Cool. 
Questions? email Chris or DM him on Twitter or Facebook
Are you an adult with a robust faith life who may be interested in mentoring a college student? email Chris.