Operation Christmas Child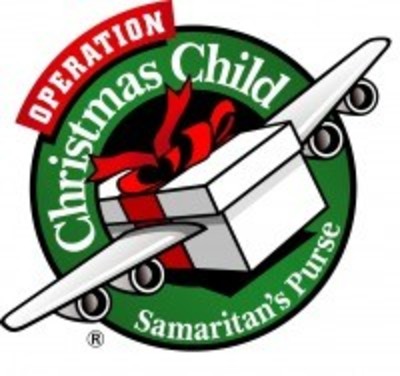 We are preparing for our annual Operation Christmas Child Party and we need your help! 
Starting November 6th – we would like to collect donations of items that are needed to pack an Operation Christmas Child shoebox. 
Operation Christmas Child provides basic items and Christmas toys for children in need by packing shoe boxes and sending them throughout the world. The following items would be wonderful additions to the supplies we will use to pack shoe boxes at our Operation Christmas Child Party: 
Basic school supplies (that will fit in a shoe box) 
Bar soap 
Washcloths 
Toothbrushes and toothpaste 
Combs and hairbrushes 
Small toys or games (no toy weapons) 
Small stuffed animals 
Picture books 
Hard candies (individually wrapped) 
Keep in mind that donations of gently-used toys, stuffed animals and picture books are welcomed and appreciated also. 
On Wednesday, November 17, 5-7 p.m., we will hold our Operation Christmas Child Party, joining together to pack and wrap shoe boxes to send to children around the world who may have never received a Christmas gift before.
This year our Operation Christmas Child party takes place on Wednesday, Nov. 17, from 5 p.m. to 7 p.m. The packing and wrapping of shoeboxes will take place in the gym.
Before coming, please sponsor a shoebox by writing a check to Samaritan's Purse for $9 OR you can also sponsor your box by paying online at https://sampur.se/2WUlWEk and scroll down to Printable Labels. Here you can sponsor a box and print a label for that box. Please bring the label to the packing and wrapping night! (Each box we send must be accompanied by a check or printed shipping confirmation for shipping)