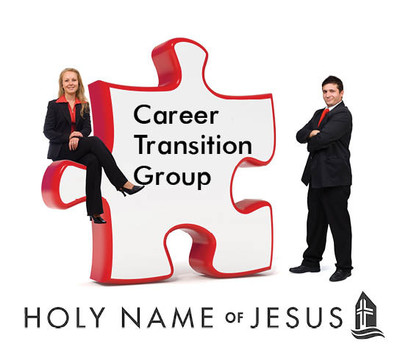 Most of us have been unemployed, in between jobs or interested in career development opportunities at some point in our lives. The Holy Name of Jesus Career Transition Group meets people where they are at. We provide a variety of tools, resources, and support to help people navigate through whatever stage they're currently in.
Thursday, Nov. 19, 2020, 7:30 - 8:30 a.m.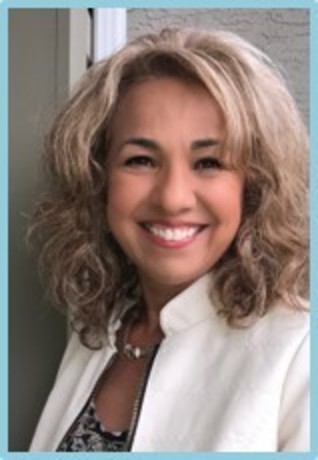 Topic: Discover and use your God-given talents in life including your job search - A Must-Attend Event!
Location: HNOJ Emmaus Rooms - NOTE: Inside Meeting vs. prior meetings were outdoors, please wear a mask.  

Fariba Roughead, PhD, CPCC will discuss how to use the StrengthsFinders Assessment to help you recognize your God-given potential and articulate your unique strengths during the interview process.

To fully benefit from this discussion, we encourage you take the assessment BEFORE the meeting.  To do so go to:  https://www.gallupstrengthscenter.com/store/en-us where you will have 2 options:
Clifton StrengthsFinders 34 (most comprehensive, strongly preferred, and on sale)
OR 
Top 5 Clifton StrengthsFinders (easily affordable, useful)  
After you complete the assessment online, please bring a copy with you to the meeting on Nov. 19.  In addition to the meeting discussion, Fariba, as a Certified Clifton StrengthsFinders Coach, is offering a complimentary 60 min coaching session.  To take advantage of this coaching session, simply email your assessment to Fariba and she will contact you to arrange a time.


Background:
Strength-based life philosophy is a game-changer in unleashing our human potential and this assessment is an important first step!  This assessment is a powerful self-discovery tool which has many benefits including:
Helping you decide what types of roles/jobs are a better fit for your natural talents which leads to better performance and higher job satisfaction
Increasing your self-confidence through clear language for how you present yourself in interview settings
Overall, improving your relationship with yourself and others as you begin to see the world in "what is right with you and your neighbor" vs. "what is broken and needs to be fixed"
Job Networking Resources
Our approach is to widen the networking circle for the job seekers by networking via email.
We have an ever-growing (over 600 people!) email database of people willing to help you broaden your network. Email Bill Corrigan and ask to be added to the distribution list. You will receive job postings from employers, information about other job groups and job search tips. Members of the e-mail database are encouraged to connect job seekers with leads and advice that may help their search.  Employers can send their job postings to this same email list. Ask for contact names of your target companies, have your resume reviewed, and ask for leads.
Entegee has a meet and greet every Tuesday.  Click here to download a flyer.
Thursday, Dec. 17, 2020, 7:30 -8:30 a.m.
Topic: Discover what God Wants You to Do with Your Life! Your True DNA! 
Speaker: Thomas J. Winninger, CSMA, International Speaker, Author, Guide and Theologist 
Time: 7:30 - 8:30 a.m. (networking after meeting)
Location: Holy Name of Jesus Church, Plymouth, MN.  Emmaus Rooms


Discovering your gift, talents, purpose, and passion.   
Find fulfillment, meaning, and joy. 
Overcome the feeling of being stalled, aimless. 
Come to understand what God wants you to do with your life.

Thom Winninger will share with you how to recognize Divine Intent and Divine Intervention in your life. It is based on a pattern of discovering your God Given Gift then applying that Gift to the opportunities that God sends your way which brings you to your purpose and call. This is not about your career but the gift you bring to your career.

This presentation provides a wonderful opportunity to find your personal path to what it means to encounter the reality of Christ in your daily life!

Ten years ago after all his achievements, Thom Winninger, like David, found himself in a cave. What he had accomplished seemed to no longer have meaning; the things he had acquired suddenly had no value! What he had worked so hard for was losing significance. After delivering 3000+ speeches all worldwide, being inducted into the Speaker Hall of Fame, receiving the highest service award by the 3800 members of the National Speakers Association and authoring seven books, none of these achievements seemed important. In the depth of reflection, he rediscovered Ignatius and in doing so he discovered that none of us can know our purpose without knowing our GIFT.