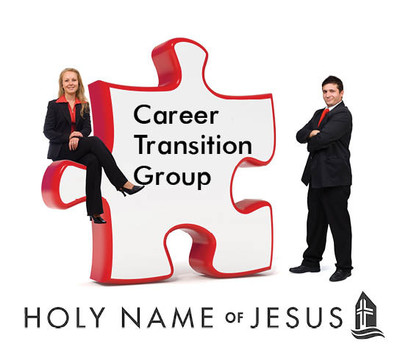 Most of us have been unemployed, in between jobs or interested in career development opportunities at some point in our lives. The Holy Name of Jesus Career Transition Group meets people where they are at. We provide a variety of tools, resources, and support to help people navigate through whatever stage they're currently in.
March 19 Meeting
Topic: Discover what God Wants You to Do with Your Life! Your True DNA!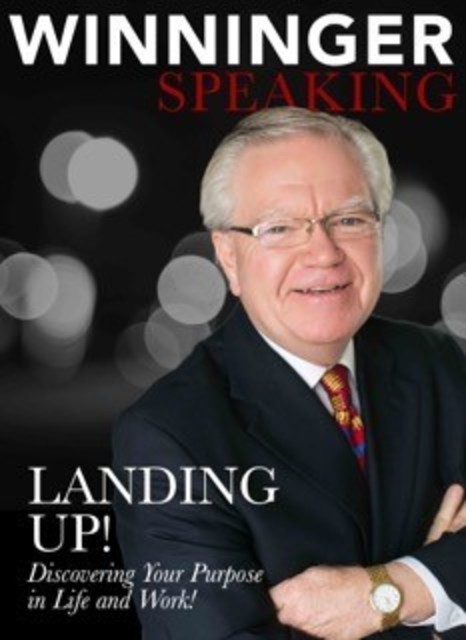 With Thomas J. Winninger CSMA
Discovering your gift, talents, purpose, and passion.                             
Find fulfillment, meaning, and joy.
Overcome the feeling of being stalled, aimless.
Come to understand what God wants you to do with your life.
Thom Winninger will share with you how to recognize Divine Intent and Divine Intervention in your life. It is based on a pattern of discovering your God Given Gift then applying that Gift to the opportunities that God sends your way which brings you to your purpose and call. This is not about your career but the gift you bring to your career.
This presentation provides a wonderful opportunity to find your personal path to what it means to encounter the reality of Christ in your daily life!
International Speaker, Author, Guide, Theologist: Thomas J. Winninger, CSMA
Ten years ago after all his achievements, Thom Winninger, like David, found himself in a cave. What he had accomplished seemed to no longer have meaning; the things he had acquired suddenly had no value! What he had worked so hard for was losing significance. After delivering 3000+ speeches all worldwide, being inducted into the Speaker Hall of Fame, receiving the highest service award by the 3800 members of the National Speakers Association and authoring seven books, none of these achievements seemed important. In the depth of reflection, he rediscovered Ignatius and in doing so he discovered that none of us can know our purpose without knowing our GIFT.
April 16 Meeting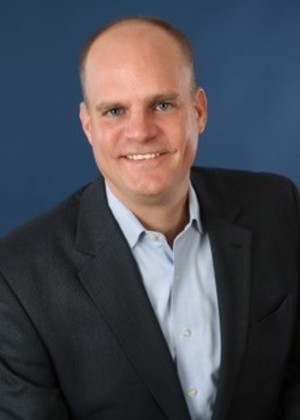 Speaker: Jeff Pankoff of the Sandler Training Group
Topic: The "IT" Factor
Many people believe that Personal Presence cannot be taught. In reality, it can be learned, practiced and improved. Jeff will cover the key attributes of people that have strong Personal Presence, explore how Personal Presence affects connecting with others, and how you can learn to utilize that special "it" factor to be more successful. 
About Jeff:
Jeff Pankoff firmly believes that sales growth is the fuel that drives most companies, and he has dedicated his career to helping teams and individuals grow.  As owner and president of Sandler Training in the Twin Cities, Jeff combines over 25 years of success in sales, training, management and business leadership with the proven Sandler methodology to help companies and individuals increase revenue and elevate performance.
Prior to starting his Sandler Training business, Jeff had a successful career with two international corporations, Pillsbury and Jostens.  He held positions at various levels from frontline sales to upper level management and strategic leadership. 
As National Director of Sales for his company's largest division at Jostens, Jeff led all aspects of the sales function for the $350 million business with responsibility for over 20 managers, 250 sales representatives and 100 sales associates. In addition to his business leadership experience driving sales results, his cross-functional responsibilities included leading sales training, event management and sales operations across the $750 million company. His results-orientation and competitive nature helped him achieve recognition including awards for new sales growth, consistently achieving sales plans, and the Legend Award, the highest honor for employees in his company. 
During his career in management and sales, Jeff trained many sales representatives and managers and developed training materials for all areas of the business. He utilized numerous sales training programs and curriculums until discovering Sandler Training. Utilizing the Sandler method with his sales force and management teams, Jeff quickly determined this was the most successful sales and sales leadership training he had ever experienced. This led Jeff to further pursue his love of selling and developing others as a Sandler Training business owner. 
Jeff has successfully grown his business to be one of the most successful offices in the 250-location Sandler network across the world. Achieving the Rookie of the Year award in his first year, Jeff continues to earn the prestigious Diamond and Pinnacle level awards at Sandler conferences and has been honored to speak at the international Sandler Client Summit. More importantly, he has trained hundreds of Twin Cities business professionals, helping companies develop a systematic process for increasing revenue and developing a business development culture.
His passion for sales, management, leadership, training, and coaching is the driving force behind his team in the Twin Cities training center. Achieving growth year after year, the Sandler Twin Cities team continues the mission to empower salespeople, managers, leaders, and frontline business professionals with the skills, attitudes, and behaviors to achieve unparalleled success.
Jeff received his B.A. degree in Speech Communications from Miami University in Oxford, Ohio. He lives in the western suburbs of Minneapolis with his wife Angie and three children.
May 21 Meeting
Speaker: Emily Abe
Business cards, resumes and websites are considered to be essentials in your professional life. They convey important information about your experience, qualifications, and sometimes who you are. Many of us pour countless hours into writing the perfect resume or cover letter. However, have you considered what you are communicating through the colors and fonts you use? Design plays a much bigger role than you think! The choices you make can be the difference in communicating a high-energy professional personality or a calculated professional personality. In this talk, we will explore the psychology behind the design and how to leverage it to reinforce your personal "brand."
Job Networking Resources
Our approach is to widen the networking circle for the job seekers by networking via email.
We have an ever-growing (over 600 people!) email database of people willing to help you broaden your network. Email Bill Corrigan and ask to be added to the distribution list. You will receive job postings from employers, information about other job groups and job search tips. Members of the e-mail database are encouraged to connect job seekers with leads and advice that may help their search.  Employers can send their job postings to this same email list. Ask for contact names of your target companies, have your resume reviewed, and ask for leads.
Entegee has a meet and greet every Tuesday.  Click here to download a flyer.