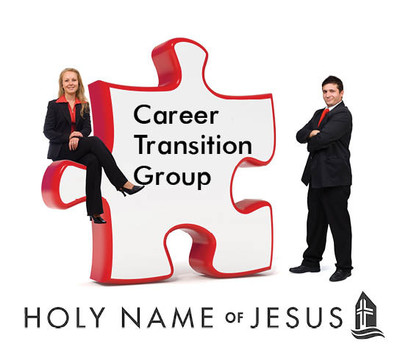 Most of us have been unemployed, in between jobs or interested in career development opportunities at some point in our lives. The Holy Name of Jesus Career Transition Group meets people where they are at. We provide a variety of tools, resources, and support to help people navigate through whatever stage they're currently in.
Looking ahead to July Meeting
July 18, 7:30 – 8:30 a.m.
Topic – How to work with Talent Acquisition/Recruiting and Market Your Skills
Presentation by Kari Elias
Kari Elias brings more than 20 years of Talent Management/Acquisition experience combined with an intuitive skill for assessing individual talent and organizational needs. She has built and delivered a multitude of formalized Recruiter training and strategy classes ranging from two to 20 participants, not to mention countless hours of one-on-one coaching sessions with recruiting professionals at all experience levels.
Kari has vast experience nurturing and developing recruiting talent and she knows what will motivate a recruiter to share your background with hiring managers.  She also has expertise on how to move past recruiting and work directly with those that are hiring for the job! 
Kari runs Cygnus Recruiting Group.  Cygnus Recruiting Group (CRG) is a Talent Acquisition services firm specializing in customized recruiting solutions. Services are specifically tailored to each client and designed to manage all or part of the recruitment process and customized to seamlessly integrate into a business's existing process.
Job Networking Resources
Our approach is to widen the networking circle for the job seekers by networking via email.
We have an ever-growing (over 600 people!) email database of people willing to help you broaden your network. Email Bill Corrigan and ask to be added to the distribution list. You will receive job postings from employers, information about other job groups and job search tips. Members of the e-mail database are encouraged to connect job seekers with leads and advice that may help their search.  Employers can send their job postings to this same email list. Ask for contact names of your target companies, have your resume reviewed, and ask for leads.
Entegee has a meet and greet every Tuesday.  Click here to download a flyer.