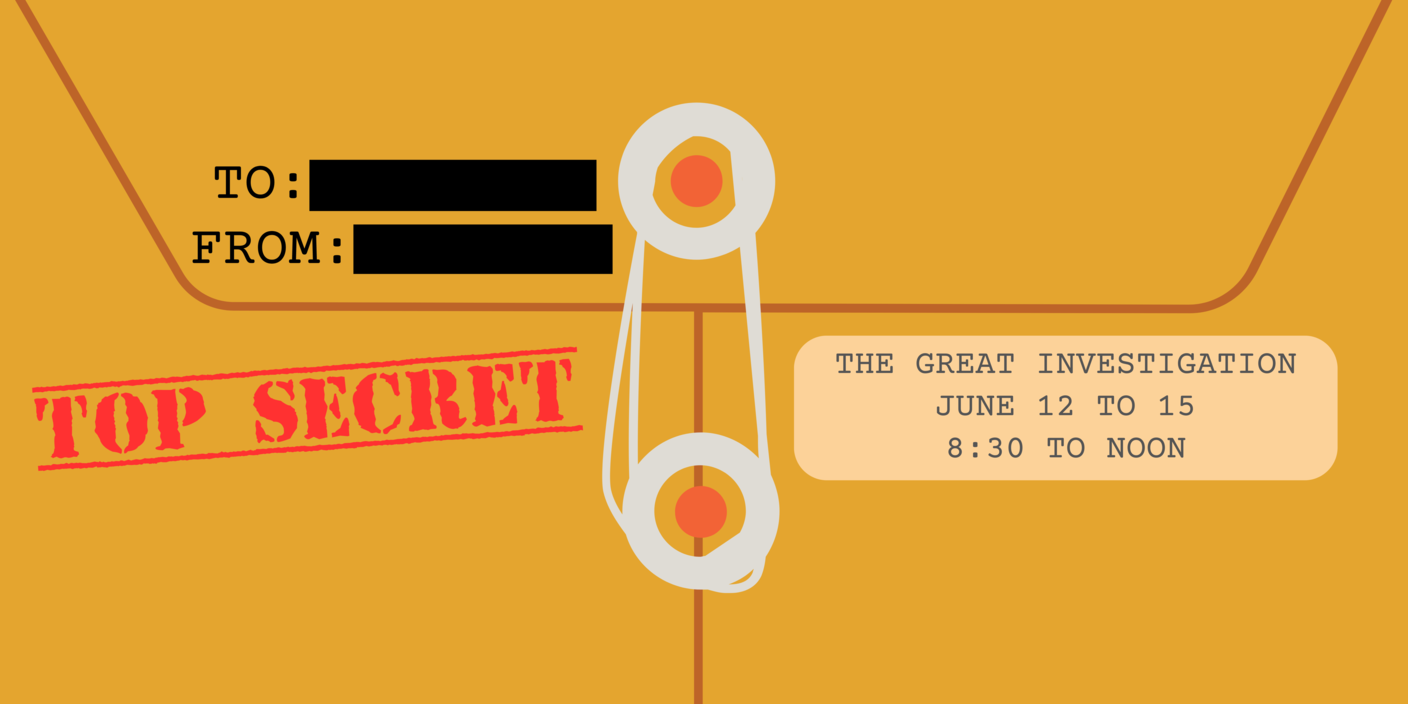 ---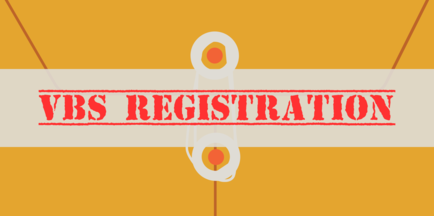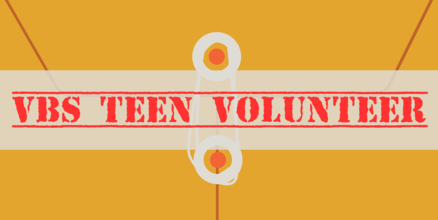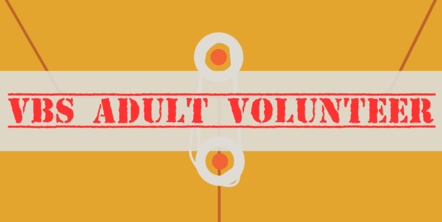 All VBS Information
Who is eligible to participate in VBS?
We invite children as young as age four through those entering fifth grade in Fall 2023 to participate in Vacation Bible School. Those who will not be four before the fall can register in preschool category as long as they are potty-trained! Our preschool and kindergarten participants don't participate in the large group rotations.  The younger ones experience a tamer version of VBS than our older participants.
Four Day/Four Story Format:
VBS will be a shared experience for all participants. All children will see the same story each day and be introduced to the same scripture verse. All aspects of the VBS experience—music, outdoor activities and crafts—will emphasize the message introduced in the Bible Story of the day. The detail and attention given to each story will allow each child to walk away with a better understanding of the scripture that is introduced daily.
Daily Schedule for VBS:
8:30 a.m. to 8:45 a.m. - Homeroom (prayer, introduce Bible Story of the day and Scripture Verse)
8:50 a.m. to 9:10 a.m. - Music in Church
9:15 a.m. to 9:40 a.m. - Center One
9:45 a.m. to 10:10 a.m. - Center Two
10:15 a.m. to 10:30 a.m. - Snack in Good Samaritan Center
10:35 a.m. to 11 a.m. - Center Three
11:05 a.m. to 11:30 a.m. - Center Four
11:35 a.m. to 11:50 a.m. - Music in Church
11:50 a.m. to noon - Homeroom (hand out lesson materials, crafts, etc.
VBS Centers:
Bible Story - The main center each participant will visit daily is the Bible Story. Here, volunteers will act out the Bible Story of the day and then link its message into contemporary, daily living.
Outdoor Activities and Games - At this center, participants will enjoy the great outdoors while playing a game that links back to the story introduced that day.
Crafts - Each day participants will make a craft which represents the message learned in the day's Bible Story.
Noah's Ark Corner - Participants will partipcate in bible themed games to earn tickets. They will be able to use the tickets to purchase bible themed prizes. 
Music - Each VBS day will begin and end with music. A new song will be introduced daily to help participants remember the day's Bible Story.
Snack - A nutritious snack which reinforces the Bible Story's message will be served daily. Special dietary requirements will be accommodated.
Volunteer Information
Our VBS volunteer meeting is scheduled for Wednesday, May 24 from 6 to 8 p.m. All volunteers are expected to attend.
Teen Volunteers:
Teens entering sixth grade and older are eligible to apply to volunteer at VBS. Applications were due May 20. 
Teens, you will need to:
1. Fill out the application linked above
2. Turn that application in to Annie LaPlante before the May 20 deadline.
3. You will receive an e-mail with a link to sign up for the specific position you'd like (Either a Group Leader or Center Volunteer).
Adult Volunteer:
Adults (18 and older) wishing to serve as VBS Volunteers will not need to apply, simply sign-up for a role to help VBS. Adults can sign up using the link above. 

We need many adults on campus to make the VBS experience a success!  As an adult, you can help lead a group, the bible story center, the craft center, the community center, outdoor games, snack, etc. We will need an adult leader at each of these station, each day, so please cosider signing up! You can also select whether you would like to help with prep work before VBS. You can either sign up to lead a day or mulitple days!
Adult Volunteer Registration forms are due by May 20
Adult Volunteers must have completed:
1. Child protection training (VIRTUS) through the Archdiocese
2. A background check by Holy Name of Jesus
If needed, go to www.hnoj.org/virtus for VIRTUS information/class schedule and background check forms, or contact Jill Olson.
Childcare is available for any Adult Volunteer who needs it during the week.
VBS Volunteer Role Descriptions:
Group Leader
(This position is only available to those entering seventh grade and older)
This volunteer position is our only role which requires that volunteers be available all four days of VBS. Please only sign up as a group leader if you are available all four mornings VBS is in session. Group leaders are responsible for taking their small group (approximately 15 participants) through the various VBS Centers. Group leaders also kick off each day in the small group's home room with an introduction to the day's Bible Story and a brief activity to get participants thinking about the day's story.
Please note:  There will be no more than four teen group leaders assigned to each VBS small group.  If you intend to apply for this role with friends, please keep in mind the maximum amount of group leaders we will assign to each small group.
Bible Story Actor
Bible Story Actors will need to make themselves available for rehearsals in July. Each Bible Story team will determine their own rehearsal schedule. Bible Story Actors are only required to participate the day their Bible Story is scheduled. All Bible Stories will be presented in Emmaus ABCD on a stage for participants. Bible Stories are intended to be theatrical. If you have an interest in the theatre, this VBS role is for you!
Bible Story Stagehand
Each Bible Story will require creative individuals who are able to dream up scenery appropriate for both acts of the story. Stagehands will be responsible for setting up the stage, moving scenery around as needed during the story, and tearing down scenery when the day's story is complete. There will be prep work in June in order to prepare the Bible Story scenery.
Crafts:
Each day at VBS, a craft will be made which will help participants remember the lessons they learned from the day's stories. Crafts are being pre-purchased through VBS related companies such as S&S Crafts and Oriental Trading. All craft components will be on hand. Those in charge of a craft at VBS will need to show participants how to make the craft and explain to participants how the craft relates to the day's Bible Story.
Outdoor Activities and Games:
Outdoor activities and games will be a part of each VBS day. If rain comes into the picture, we will move the activity and game of the day to a location inside the HNOJ campus. Leaders in this VBS Center will explain the rules of the days game to VBS participants and lead the activity or game in general. These volunteers will also explain to participants how the activity/game of the day relates to the day's Bible Story.
Snack Server and Snack Prep:
Adult Volunteers in this role will prepare and serve a daily snack to VBS participants. Each snack will relate to the day's Bible Story. Teens will assist the adults to make sure the snacks are presented to the participants on time!
Other Jobs:
Other volunteer roles include photography at VBS, serving as a Nurse, preparing for VBS by working at HNOJ or completing tasks at home, serving in the Nursery and helping with VBS daily clean-up.


Who can I contact for more information?
Annie LaPlante, Elementary Faith Formation Coordinator at HNOJ, is available to answer any VBS related questions at 763-745-3483 or via email.