Summer Lecture Series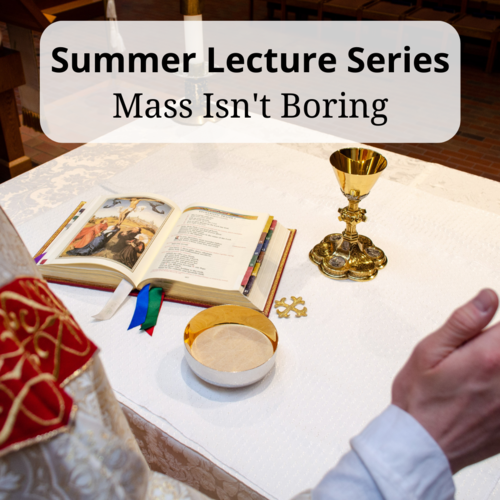 Join Fr. Ryan Glaser for a series of lectures on the spirituality and theology of the Church's liturgy. The goal of these lectures is to come to a deeper understanding and appreciation of the Church's worship as well as to aid in a fuller, "actual" participation in the liturgy as called for by the Second Vatican Council and recent Popes. Fr. Ryan will present for about 45 minutes so as to leave time for discussion and Q&A at the end. Each lecture is "self-contained" so no worries if you cannot make it to all of them, come to as many or as few as you would like. 
We meet on Wednesdays (10 a.m. and 7 p.m.) beginning July 26. Find out more and register at https://www.hnoj.org/lectureseries.
Summer Bonfires and Socials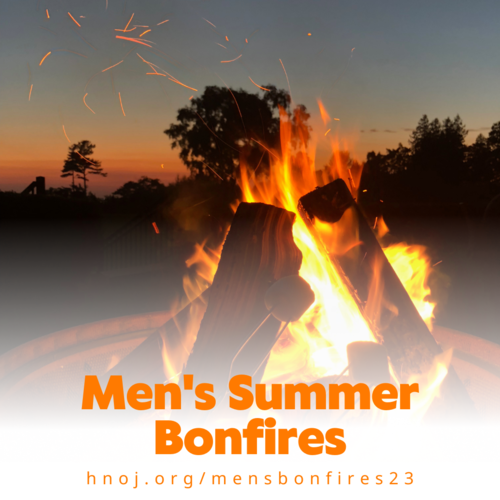 Men of HNOJ - It has been a long, cold, snowy winter and all of us are looking for some time around a good summer bonfire. Join other men of HNOJ at our Men's Summer Bonfire Series. 
Each bonfire will be hosted at a different home. Those who register will be contacted with the address of the host site. Men will register for each date; you may attend one or all of the bonfires. Feel free to bring a friend. If the day of you want to attend or you want to invite a buddy who didn't register, just show up. All is well. 
Food and beverage will be "bring your own" style. Fire and good conversation will be provided. This will be a great opportunity to meet other guys in the parish and get together with old friends too. 
More details and registration can be found at hnoj.org/mensbonfires23. For questions, please email Chris. 
Bonfire dates are at 7 p.m. on the following days: June 29, July 13 and Aug. 10.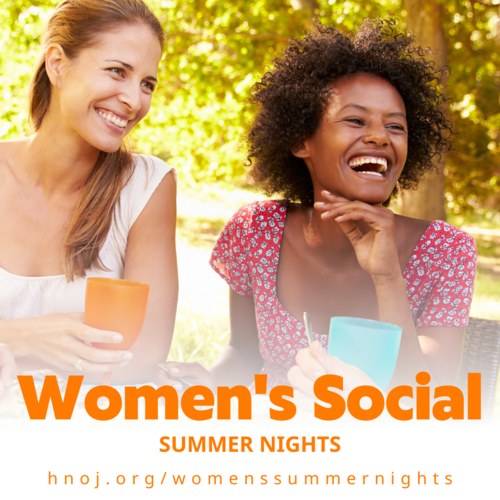 Women of HNOJ - Wouldn't it be nice to gather on a new or old friend's deck and enjoy a beverage of your choice with a group of friends from church? Yeah, we thought so too. This summer HNOJ is hosting monthly women's social nights. We are looking for a couple more women to host an evening at their home. If you are interested in hosting, please contact Chris.
For more information and to register visit hnoj.org/womenssummernights. 
Save the dates from 7-9 p.m. on the following days: June 22, July 27 and Aug. 24.
Adult Small Groups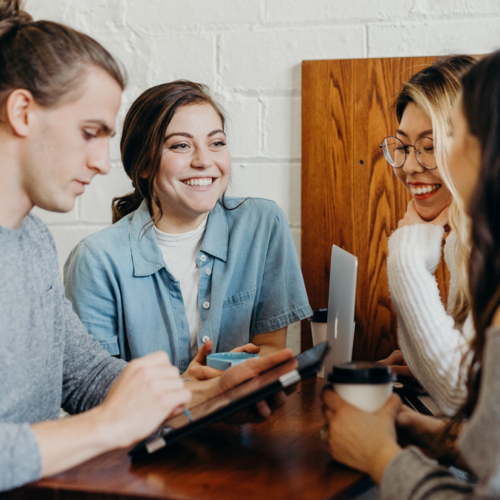 At HNOJ, we have so many opportunities for small groups including MOPS (Mothers of Preschoolers), Bible studies, senior groups, book clubs, men's group and more.
No matter where you are in your faith journey, no matter where you are located, there is probably a study option for you! Find out more and fill out the inquiry form here.
When you come to Holy Name of Jesus, we want to make sure you have the best worship and fellowship experience possible. Whether it's the need for gluten-free hosts, hearing aids, large print worship aids, childcare, bible studies/small groups or fellowship with Sunday morning hospitality, we have you covered!