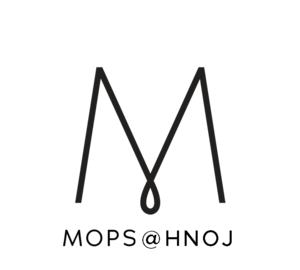 Whether you're expecting your first child, have a baby, toddler, or your youngest is in kindergarten, MOPS is for you! MOPS, or Mothers of Preschoolers, is an international organization with local groups that reflect their host faith community. In our group here at HNOJ, you will find friends, mentors, speakers, and activities all focused on helping you be the mom and woman you were created to be. 
MOPS @ HNOJ believes in developing a fellowship of moms who support one another. We meet in small groups throughout the school year. We also plan events together, like Moms' Nights Out, service activities, and family gatherings. We believe that we can do more as the hands of Christ together than individually. Therefore, we organize service activities to reach our broader community.
MEETING TIME: September through May, the first and third Friday each month from 9:15 to 11:15 a.m.  Childcare is available.
COST: $100; which includes the MOPS International Membership, childcare and all meeting costs (service projects, craft supplies, and speaker fees). 
REGISTER: Click here or email us with questions. You can also contact Chris Kostelc at 763-745-3489 or email Chris for more information.
If you are not currently a Mother of a Preschooler but would like to be involved in the ministry, we may have a place for you! We welcome Mentor Moms and childcare helpers. Email us for more information.