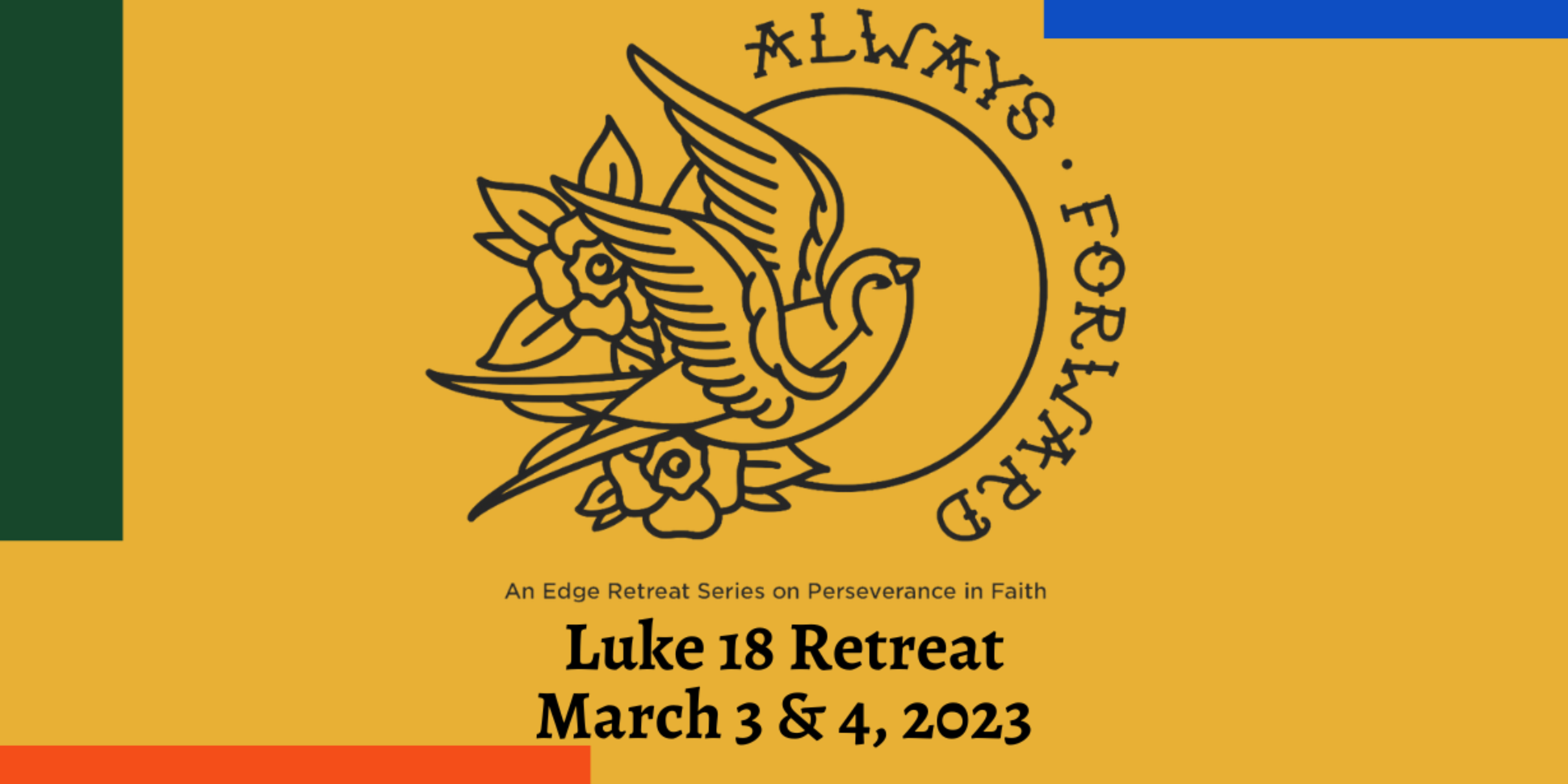 Click Here To Register For Luke 18
What is Luke 18? This long-adored retreat experience is available to 6th - 8th graders! While a shorter version of the original Luke 18, this retreat will continue to be an awesome retreat experience where middle schoolers will be invited into a relationship with Christ while having epic fun and being led by our phenomonal high school core team.
"Always Forward" inspires middle school youth to persist to our ultimate destination of heaven. We do not need to guess the path because the Holy Spirit leads us. And like the birds traveling in a flock, we are not intended to make this journey alone. We have Jesus by our side, prayers of angels and saints, and friends to accompany us on the way.
When is Luke 18? Mark you calendars! Luke 18 will be March 3 & 4, 2023. Registration will open in early January.
What's the Goal of Luke 18? To empower middle school teens to live as disciples of Jesus Christ today. How? No gimmicks, real faith sharing, fun talks, great small groups, authentic relationships and an entire weekend for and with middle school teens.
Questions?  Contact Elliut Fonseca at 763-746-8195 or efonseca@hnoj.org