Thank You 2022 Fall Festival Sponsors!

Additional sponsor: Dr. Jill Koopman with A Gentle Dental Center of Rogers!
Fall Festival 2022
Our Fall Festival took place Saturday, Sept. 17, 2022.
This annual family-fun event includes:
Turtle Trot 5K
Wiffle Ball Tournament 
Men's GRIP podcast live (Friday evening)
Live music by Emerson Avenue
Kids carnival games and inflatables
Amazing food options (including Rock Elm Tavern)
Beer pull and wine walk
Outreach Ministries tent
Classic car show
Sweepstakes
And so much fun!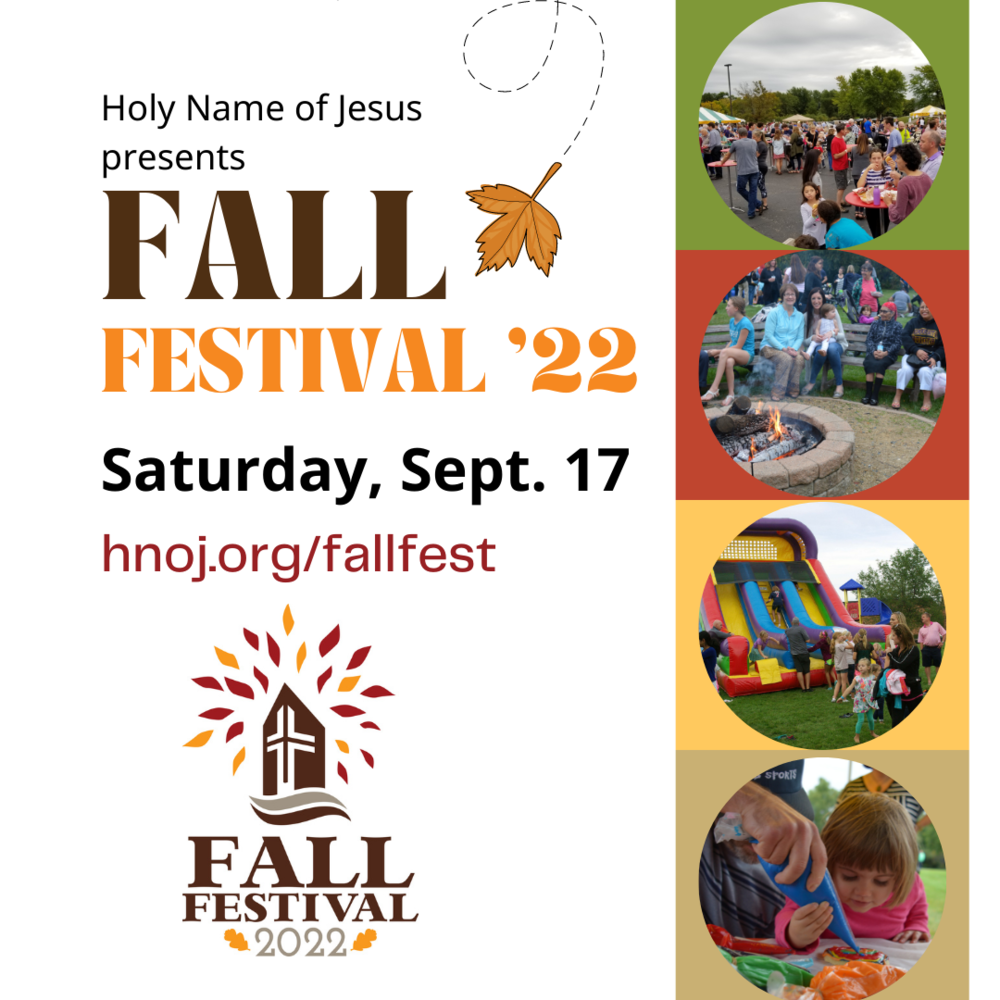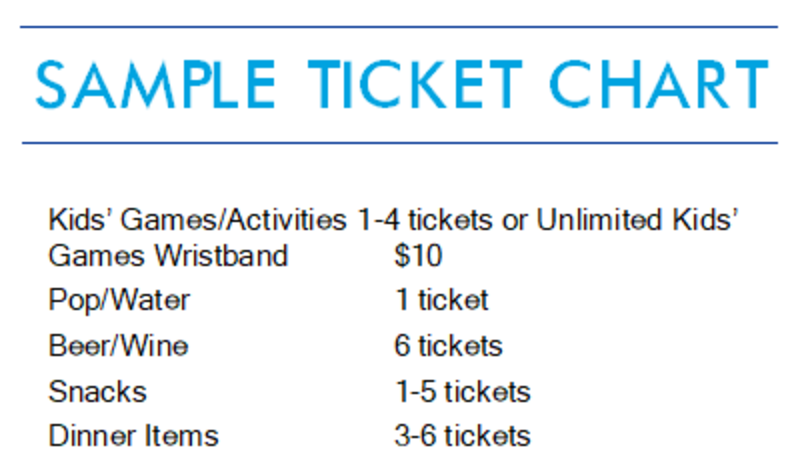 The annual Fall Festival is our big kick-off to the ministry and school year at Holy Name of Jesus. Join us on Saturday, Sept. 17, 2022 as we celebrate our community with entertainment, delicious food, activities for all ages and good friends.
Fall Festival is a daylong event, starting with the annual Turtle Trot 5K Saturday morning and then the much-anticipated festival Saturday evening. We even have our second annual Harries Field Wiffle Ball tournament in between! Mark your calendar and join us for all of these events.
Fall Festival is run by volunteers, funded by sponsors and donations
Many dedicated individuals, families, ministries and businesses working together make HNOJ Fall Festival a memorable and fun event each year. Here is how you can get involved:
Spread the word: Invite your family, friends and neighbors to join us!
Volunteers are needed to set up Friday or Saturday, sell tickets, be part of the stage crew, operate the dragon train, run kid's games, sell beverages and clean-up. Look for a sign-up coming soon!
Country Market donations: The Country Market, organized by the Knights of Columbus Auxilliary accepts donations of garden produce, garden products (jams, jellies, etc.) and baked goods to stock the market. All donations can be brought to the Country Market booth on the morning of Fall Festival. For questions, please contact Mary Jo.

Craft beer and wine donations: Again, this year at Fall Festival, Sept.17, we are doing a craft beer pull (six packs). We are hoping that on your summer adventures (near or far), you will pick up a six pack to donate. The idea is that we would get beer from a variety of local and global brewers. We are also asking for wine donations for a Wine Walk!  Please consider picking up a bottle of wine at your favorite winery to donate. Please drop them off at the parish or school office.  HNOJ School parents you can drop them off at Back to School Night!  Optional:  Label the donation with your family name and where you acquired the beverage.  One family even put a little note to the winner about their adventure – GREAT idea!

Golf Scramble: Please mark your calendars now for our HNOJ Golf Out which will be held on Wednesday, Sept. 7, at 1 p.m. with a  shotgun start at the beautiful Rush Creek Golf Club. Registration is now open here. Space is limited; last year the event sold out before the end of July. Sponsorship Opportunities and prize donations are being accepted now; please contact Ryan for details.

Turtle Trot 5K: Children and adults of all ages, join us for this fun walk/run to kick off our Fall Festival! All details and registration can be found here.

Wiffle Ball Field Tournament: We honor Matthew Harries who lived by joy, faith and love as we bring you our 2nd Annual Harries Field Wiffle Ball Tournament! Proceeds of this tournament go to Homes of Hope in Ensenada, Mexico. Find out more details and register today here. Options for competitive teams or family teams during registration.