Super Seniors and Soul Sisters
The Senior Committee has planned the following events.  Mark your calendars and plan to join us for some fun fellowship. Contact Karen Hayes at 763-476-8921.
Bible Studies with Chris Kostelc Every Monday at 10 a.m.
June Bingo
Join in the fun on Wednesday, June 22, from 1-3:30 p.m. in the Good Samaritan Center. We will have Bingo and root beer floats. This event is free; come and join the fun! No sign up; just come and have fun! If you have something to share for a giveaway, please call Karen Hayes at 612-991-0669.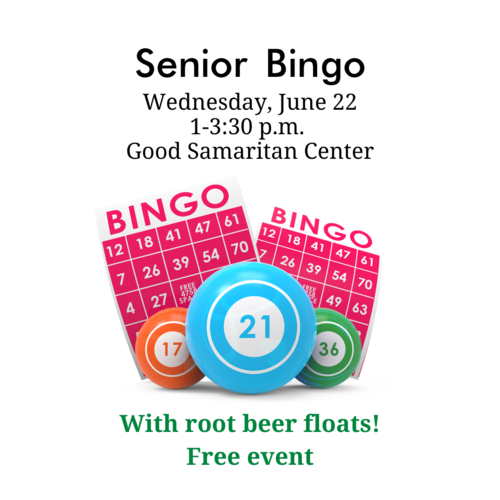 Resources
These links are to resources in our community.  HNOJ is not affiliated with these resources, as with any resource, you will want to do your own research.
Metropolitan Area Agency on Aging:  
Senior Linkage Line: Free service for all types of questions, such as housing, medical insurance, caregiving, transportation and more.