Super Seniors and Soul Sisters
The Senior Committee plans monthly activities. Please check the church calendar and bulletin and join us for some fun fellowship. Contact Karen Hayes at 763-476-8921.
Senior Bible Study with Chris Kostelc Every Monday at 10 a.m.
Senior Bible Study Fall 2023 Schedule
Sept. 25 - Nov. 6: 11 a.m.-12 p.m. (adjusted so that all may attend the Synod Small Group Formation Sessions)
Nov. 13: 10-11:30 a.m. (back to normal)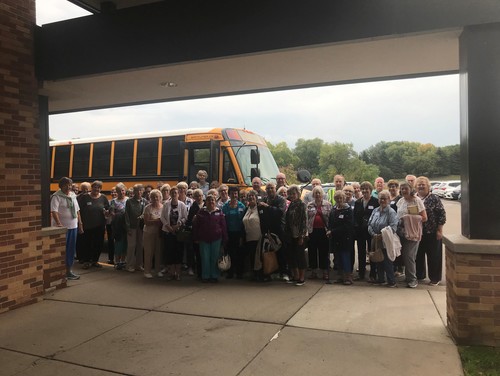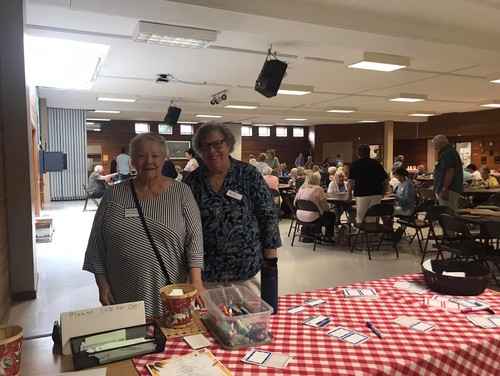 Resources
These links are to resources in our community.  HNOJ is not affiliated with these resources, as with any resource, you will want to do your own research.
Metropolitan Area Agency on Aging:  
Senior Linkage Line: Free service for all types of questions, such as housing, medical insurance, caregiving, transportation and more.
Upcoming Senior Events
Check out what our 55+ senior group has planned for September and October! If you have any questions about our senior events, please contact Karen Hayes. 
Presentations on Friday, Oct. 13
From 10:30-11:30 a.m. Amy House will be speaking on Dementia. Come with your questions!
From 11:30 a.m.-Noon Fr. Mike Reinhardt will share his story so you can get to know our new Associate Pastor better!
Cost is $10 per person which will cover lunch. Please sign up at the welcome desk in the Gathering Space. A prize will be awarded to the person with the best Halloween hat!
Save the date:
Friday, Nov. 10: Talk on Medicare 2024
Thursday, Dec. 7: Rock and Roll Christmas
*Remember we're collecting blankets, sheets and towels for Mary's Place!