Men's Ministry at HNOJ exists to help the men of HNOJ to grow as active, Catholic Disciples of Jesus Christ.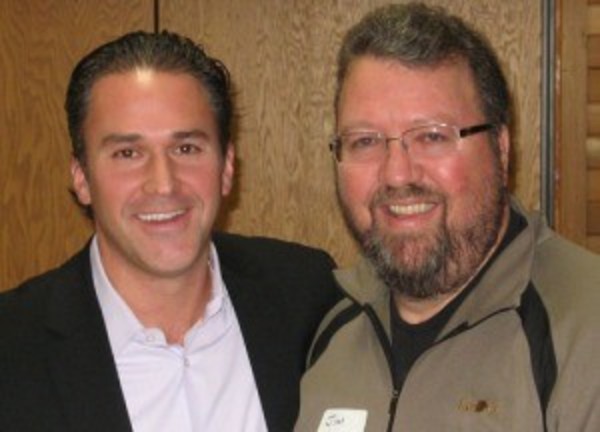 From our monthly Men's Breakfast to our regular Guy's Night Out events, HNOJ Men's Ministry is here to help grow good, holy men. We strongly believe that faith grows when we are surrounded by other men commited to growing in faith. Men's Ministry wants to put men in environments where they can meet, grow in friendship and faith, and build life long bonds with other men all seeking to follow Jesus Christ. 
If you have heard of a good speaker or have an idea that the Men's Group would enjoy, contact one of the core team members listed below and share your idea with the group.
Men's Breakfast
Men's Breakfast is held on most of the 3rd Friday Monrings of each month. At each Men's Breakfast, we share a delicious breakfast, listen to a brief talk, and engage in a bit of table discussion. The whole thing ends by 8 a.m. so guys can get to work. All men are invited to this monthly opportunity to meet HNOJ guys and be inspired in our faith. 
Basic Info:
When: most 3rd Friday's of each month (No meetings June, July, or August 2019)
Time: 6:45 Daily Mass   7:15-8:00 a.m. Breakfast
Who: Men of HNOJ + friends, co-workers, neighbors and any other men. 
Where: HNOJ in the Good Samaritan Center.
Cost: Freewill offering
Registration or RSVP: No registration or RSVP,  just show up. 
Upcoming Dates:
No summer 2019 meeting meetsing. 
New Theme 2018-2019:
"Men of Our Word" is this year's theme for Men's Breakfast. What is this phrase all about? 
First it means that we are going to be men who are in The Word. We are going to grow to become men who read our Bibles and grow in our comfort level with scripture. Secondly, it means we are going to be men who do what we say we are going to do. We are going to put our time and effort where our faith is and serve those who need us.