Christian stewardship begins with an understanding of who we are as Christians—as disciples of our Lord Jesus. As stewards, we recognize that all blessings come from the Lord and these blessings are to be used to serve all of creation. Stewardship as a way of life focuses not on our temporal or temporary needs, such as our building or debt; but on our spiritual "call to give." This call lies within all our hearts.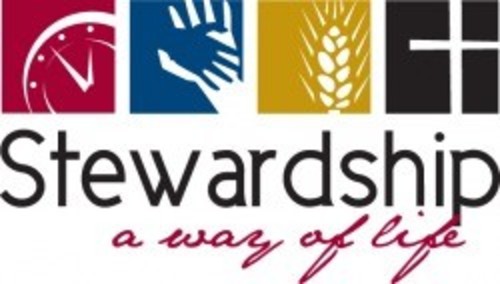 Please prayerfully consider your commitment of time, talent, and treasure this year. 
Click here to read more about how our parishioners have shared their time, talent and treasure at Holy Name of Jesus.
There are countless stories in our parish of how your gifts of time, talent and treasure have impacted our community. In this year's stewardship process, we will be once again called, as God's faithful servants and members of our parish, to:
Prayerfully discern how God has uniquely gifted each one of us—our time, our talents and our treasure.
Reflect on what priority of God and the Church in our lives.
Decide how we plan to share our gifts with God and the Church.
Make a committed gift to God and His Church in the areas of time, talent, and treasure.
Not sure where you may want to share your time and talent? Check out our volunteer ministries here.
In the mail you have received a letter and commitment forms from Fr. Steve asking you to make a prayerful commitment of time in prayer, talent and treasure to our parish. Please be sure to complete your Stewardship Commitment Forms and place them in the collection during Mass or mail them to the parish office. Thank you for your generosity.