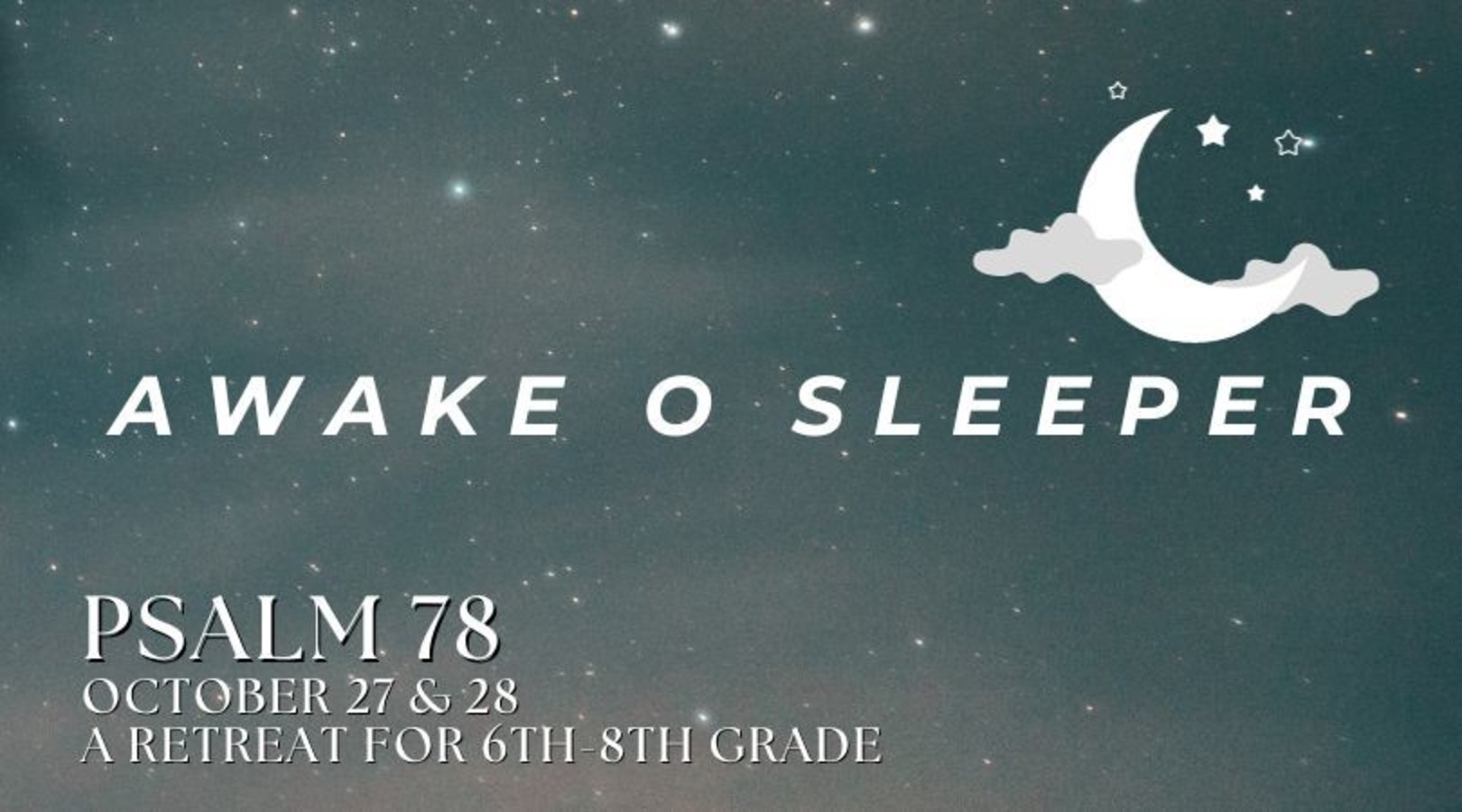 This fall the theme for Psalm 78 is Awake O Sleeper.  During this year's retreat, we will learn how God reveals himself to us; looking specicially at the examples of Joseph from the Old Testament and St. Joesph in the New Testamin. Both men recieved visions from the Lord and made the decision to follow His will.
What is Psalm 78? Psalm 78 is a two day retreat open to all middle schoolers of HNOJ. Join us as we get away from everyday life and take a break to reset our relationship with God. Whether you've gone on 10 retreats or never gone on one, Psalm 78 is perfect for you! We'll have games, food, time with friends and the opportunity to learn how to pray and see the Holy Spirit in our lives. Led by our incredible core team of high school students, the middle schoolers who attend this retreat are sure to witness just how exciting life is when we stay connected to the Church.
Who is it for? All 6th, 7th, and 8th graders of HNOJ (guests of HNOJ are always welcome)!
When is it? Friday, Oct. 28, 7:00pm - 10:00pm.; Saturday, Oct. 29, 9:00am - 8:00pm (                                                                            Parents, please join us for 5pm Mass followed by dinner and the final retreat session!)
Where is it? At HNOJ! Please note that middle schoolers will NOT be sleeping overnight at HNOJ.
What is the cost? 
For Middle School: 
Early bird registration, September 29 - October 13, $60;                                                                                                        Registration Oct 14 - 27, $80.                                                                                                                                                        Refunds after October 23rd can only be offered if we find another middle schooler to fill your child's spot.
The cost includes a retreat t-shirt, lunch and dinner on Saturday, and helps cover costs for materials. Registrations after Oct 13 are not guaranteed a t-shirt.
Scholarships are available upon request.
         For High School Leaders: $30.
High School Leadership Planning Meetings:
Tuesday, Oct 10, 6:00-8:00pm

Tuesday, Oct 24, 6:00-8:00pm
Please note: All high schoolers leading retreats must be members of the teen core team.
To register for Psalm 78, please click here.
For questions, please contact Elliut Fonseca.