That one hour in the Adoration Chapel is my time to thank God, honor Him, listen to Him, and to ask Him for forgiveness, guidance and strength. The fuller your life is, the more you need that quiet hour with God.

-- Kris Parod, parishioner at Holy Name of Jesus
What is Eucharistic Adoration?
Eucharistic Adoration is an opportunity: an opportunity to find an oasis of peace in the midst of a hectic world, an opportunity for silence in the midst of ceaseless noise, an opportunity for reflection in the midst of never-ending tasks of daily life. Most of all, it is an opportunity to spend time with Jesus, and to get to know him as a friend; a friend who delights simply in time spend with those he loves.
God wants to be close to us. The Eucharist is the miracle of this closeness in our lives. The goal of adoration is to help us appreciate this miracle in a deeper way, so that we enter more deeply into the wonder of the Mass, and allow it to transform our lives.
Adoration Hours
Normally, the Holy Name of Jesus Blessed Sacrament Chapel is open seven days a week, 24 hours a day, except during Mass times and the Triduum. However at this time, the Blessed Sacrament is reposed until we are passed this time of staying at home to prevent the spread of COVID-19.
Always Attended
The Chapel must always have at least one person present with our Lord. We are dedicated to finding two committed adorers for each hour. The scheduled time may be shared with other adorers. With over 50 confirmed substitute adorers, occasional absences are not a problem.
Sign up for an hour online at https://hnoj.weadorehim.com or contact Frank Renshaw at 763-745-3484.
The Value of Adoration, by Pamela Patnode
The Value of Adoration – Pamela Patnode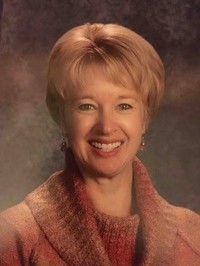 My brother-in-law was 25 years old when he was killed in a car accident, leaving behind his wife of 11 months. During the ensuing days of grief, I spent time in the adoration chapel, having a need to be close to Christ. In the more than 20 years since I have continued to spend time in the chapel. For many years I shared a regular adoration time with a few beautiful women from our parish. To be honest, there were times when I approached my scheduled adoration time with angst: there was so much work to be done around the house, children who needed help with homework, lesson plans I needed to prepare, e-mails to respond to. "How," I wondered, "would I be able to get it all done?" It was with this anxiety that I entered the adoration chapel, and yet, each time upon leaving the chapel, I left with a profound sense of peace. It is difficult to articulate the value I gain from adoration. As St. Augustine said, "What can any man say when he speaks of Thee?" (Confessions I). What I can share is that Christ always welcomes me: when I come with joy, anger, frustration, sorrow, worry, and anxiety. Like a patient and loving friend, He listens to me, He accompanies me, He guides me, and He reminds me that He is God. Over the years I have come to adoration to plead with God, to question God, to complain to God, to beg mercy from God, to offer gratitude to God, to marvel at God, and at times, to simply sit in silence just to be with God. With each visit, I grow a little closer to Christ and, I hope, become a little more like Him as well. Adoration is a powerful balm of love, mercy, and grace. Without question, Eucharistic adoration has been (and continues to be) a transforming gift in my life.
Adorers Share Their Experience
Fr. Evans Bulletin Article on Why We Adore