Faith Formation in a Specially Designed Classroom (SDC) for the 2021-2022 School Year:
For children with learning differences which make education about our faith a challenge in an integrated classroom, we offer Faith Formation in a Specially Designed Classroom.
SDC CLASSROOM INFORMATION
Class Time will be from 9 -10 a.m. on Sunday mornings. 
Important Dates: 
Meet and Greet - Sunday, September 16 
Classes begin - Sunday, October 3

SDC PROGRAM CALENDAR
Click on the button below to download the full 2021 - 2022 Program Year Calendar.
2021-2022 
Program Year Calendar


REGISTRATION FOR SDC CLASSES
The Early Bird Registration fee for Faith Formation in a Specially Designed Classroom is $85. After August 15, the registration fee rises to $110. Get in on the discount and register early!
If you would like to register, please email Annie LaPlante!
VOLUNTEER WITH HNOJ FAITH FORMATION
Make a difference in the lives of our parish children - sign up to be a Faith Formation Volunteer! 
Click on the button below to sign up as a volunteer for our upcoming 2019-2020 Faith Formation year.
Faith Formation Volunteer Form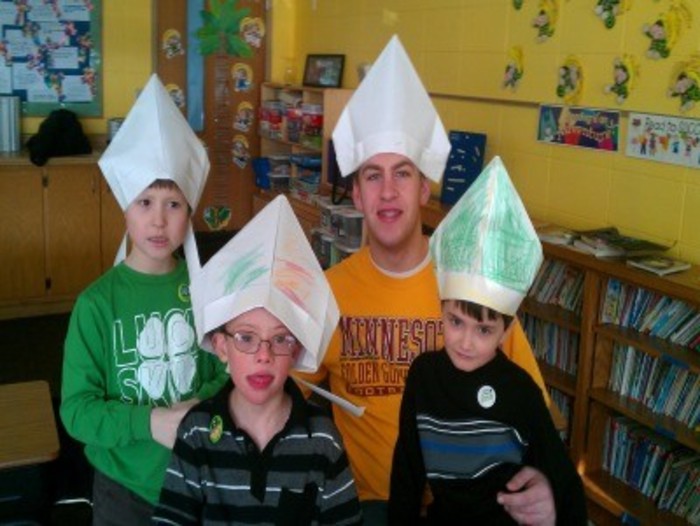 Classes will run on select Sundays. Please check the Calendar for the dates!
 
There is a special focus on the meaning of the Mass and each week's Gospel message as well as some of the most basic tenants of our Catholic Faith.  Those of you who are preparing a child with learning differences for Sacraments such as First Communion, Reconciliation or Confirmation will find this class to be a good pairing with Sacramental instruction in the home. Even if your child is not seeking a Sacrament, the specially designed classroom is a great place for these children to come and seek out God in an inclusive and loving environment. Curriculum materials come from a variety of resources including the Loyola Press Sacramental Instruction Kits for students with learning differences as well as the Alive in Christ curriculum offered by Our Sunday Visitor.
This class is not age specific.  Children in any grade level are welcome to attend. 
Questions regarding this program should be directed to Annie LaPlante, Elementary Faith Formation Coordinator, via e-mail or 763-745-3483.