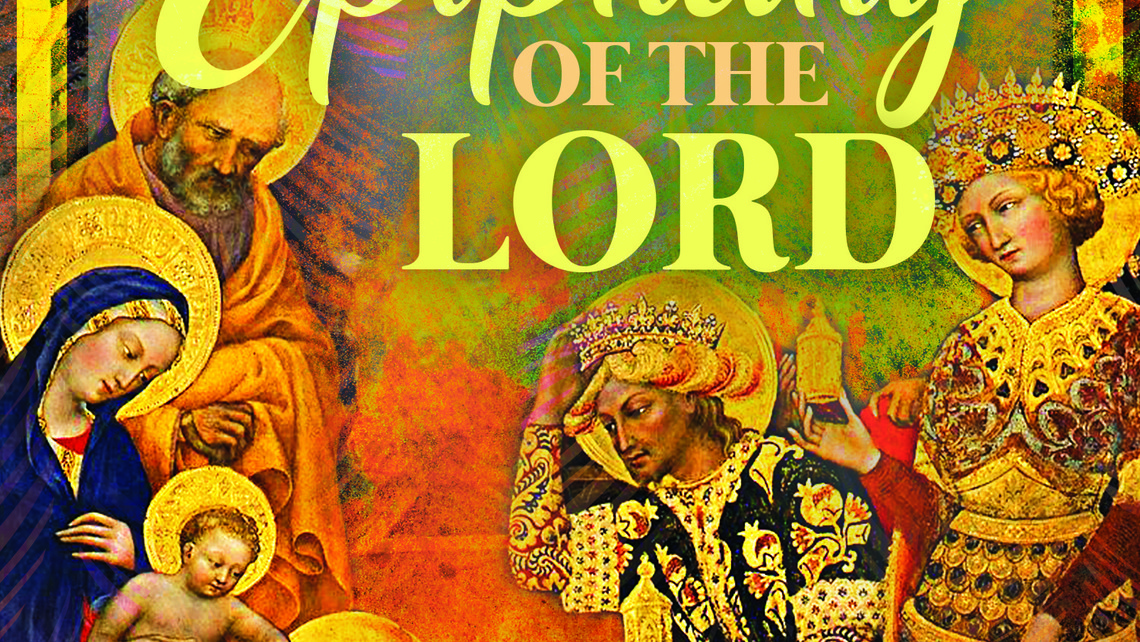 Sunday, January 7th, 2018
The Epiphany of the Lord
Dear Parishioners,
I trust you had an enjoyable and blessed Christmas and New Year's.  As you can imagine, the holidays are a busy but exciting time here at the parish. It was great seeing so many of our families, college students, extended family members, neighbors and guests here for Christmas. It is a great time of year.
Here at Holy Name of Jesus, we entered 2018 with the celebration of the Eucharist asking the Lord's blessing and the Blessed Mother's intercession for the New Year. Tuesday was our reentry day and by Wednesday school, faith formation, and a host of other activities had resumed with the normal level of energy and excitement.
Today the Christmas season ends with the celebration of Epiphany. St. Matthew tells the story of the Magi's journey to Bethlehem where an encounter with Jesus, Mary, and Joseph awaits them. This manifestation of Jesus to the three wise men is also the beginning of the revelation of the Lord to the world. In response to this mysterious encounter, the wise men, having encountered our Lord, change their way of thinking, living, and loving. They are willing to be led by the dawn of a new light initiated by the Father, for the world.
On Monday, the Christmas decorations will begin to be removed and stored for another year. I am grateful to so many people who offered their time and expertise helping us to prepare and celebrate Christmas. I wish to thank the Environment Committee for the beautiful decorations in the church and gathering space. Our sacristans made sure that hosts, wine, and everything else was in place for each Liturgy. Those who take care of the linens made sure everything was ready for our use. A great group of men spent time outside in the bitterly cold weather assisting with parking for the 3 p.m. Mass. Thank you greeters, ushers, soundboard and video operators, lectors, extraordinary ministers of the Eucharist, and servers for the service you offer that helps the Good News of the Birth of Christ come alive for all worshipers.  Thank you to the Handbell Choir, Children's Choir, Adult Choir, Contemporary Choir, Life Teen Band, musicians, instrumentalists, and cantors for all the wonderful music provided for each gathering and celebration of Christmas. The efforts of our maintenance staff, office staff, Coordinators of Liturgical Ministers, Nate Reinhardt (Director of Liturgy), Judy Hodgson (Director of Music) and the Liturgy Commission helped to coordinate and guide the efforts of numerous people.
St. Benedict taught that in all things "May God be glorified." Your collective efforts help make that possible.
Have a good week!
Fr. Steve