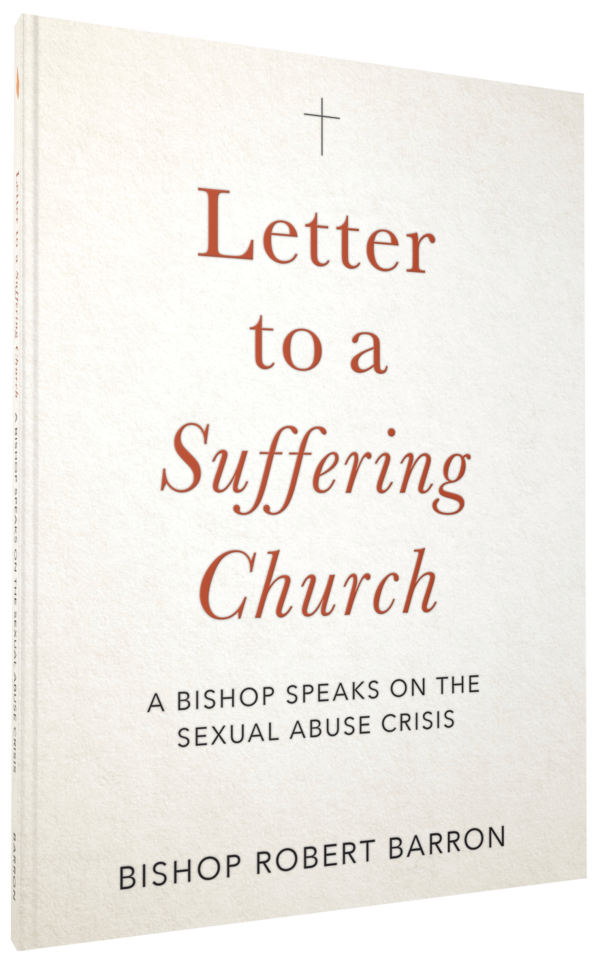 Bishop Robert Barron has written a short book called "Letter to a Suffering Church," which addresses the Abuse Crisis, the Church in our current culture and much much more. (see below for full book description)
This Lent HNOJ is offering a faith-sharing small group where the contents of this book will be discussed and prayed over. Each group is limited to 10 people.  Please sign up for one of the available times below. 
$5 will be charged to help defray the cost of the book.  After registering, you may pick up your copy of the book at the parish front desk. Please read the book before attending the small group. See Chris Kostelc with questions.
Click here to register for Monday, March 16.
Click here to register for Tuesday, March 17.
Click here to register for Wednesday, March 18.
ABOUT THE BOOK
The sexual abuse scandal has gripped the Catholic Church for the past thirty years, and continues to wreak havoc even today. It's been a diabolical masterpiece, one that has compromised the work of the Church in every way and has left countless lives in ruin. Many Catholics are understandably asking, "Why should I stay? Why not abandon this sinking ship before it drags me or my children under?"

In this stirring manifesto, Bishop Robert Barron, founder of Word on Fire Catholic Ministries and Auxiliary Bishop of the Archdiocese of Los Angeles, explains why this is not the time to leave, but the time to stay and fight. Reading the current crisis through the lenses of Scripture and Church history, Bishop Barron shows that we have faced such egregious scandals before; that the spiritual treasures of the Church were preserved by holy men and women who recommitted themselves to fighting evil; and that there is a clear path forward for us today.

For Catholics questioning their faith, searching desperately for encouragement and hope, this book will offer reasons to stay and fight for the Body of Christ.
Publisher: Word on Fire
Publish Date: May 13, 2019
Pages: 112 pages, 5" x 7"
Format: Paperback
ISBN: 978-1-943243-48-8