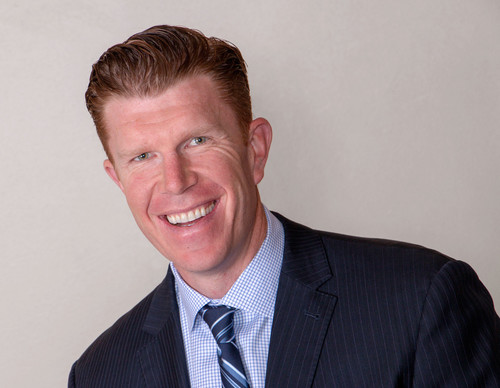 Matt will be sharing stories of his football career and more importantly, how his Catholic faith plays a part in his daily life.  Come get inspired....and bring a friend!
Former Viking and Super Bowl Champion Matt Birk will speak and answer questions at HNOJ.
The event runs from 7-9 pm in the main Church at HNOJ on Oct. 22, 2020. 
All Men are welcome at this event. 
Invite your buddies by sending them this LINK.
There is no charge for this event - however, there will be a free-will cash offering to offset the cost of the event.
You must RSVP for this event. Do so online by clicking this link.  
Women, want to help with the event? email Chris.
If you want to help with the cost of this event, please contact Todd Johnson.
Matt Birk Biography
Super Bowl Champion Matt Birk is a 15-year veteran of the National Football League and a devoted Catholic. Since retiring from football in 2013, Matt has held a number of roles inside the NFL League Office while launching a successful public speaking career. He is active in the Pro-Life movement, having spoken multiple times at the March for Life in Washington, DC. Following his Super Bowl win in 2013, Matt declined an invitation to the White House due to the administration's strong support of Planned Parenthood.

A graduate of Harvard University with a degree in economics, Matt is the founder and CEO of Matt Birk and Company, LLC. He was the recipient of the 2011 Walter Payton NFL Man of the Year award for his excellence on and off the field, including his commitment to emphasizing the importance of education through his H.I.K.E. Foundation. Established in 2002, H.I.K.E. stands for hope, inspiration, knowledge, and education, and impacts the lives of at-risk children by providing interactive programs and resources needed to guide a child through key educational transitions.

Matt also launched the "Ready, Set, Read!" program in Baltimore-area public schools to motivate and encourage students to read at home through a system of incentives. He partnered with Scholastic to form "Read and Rise," an initiative to join schools, families, and communities together in supporting the development of children's literacy. Having personally benefitted from twelve years of Catholic primary and secondary education, Matt combined his commitment to education with his love of Catholicism through the formation of Unity High School which he launched in 2019, offering a faith-based education to students in an under-served area of Minnesota. Matt also developed 4HG (For His Glory), a movement to create a healthy sports culture in Catholic schools. 4HG ensures kids have fun and improve while keeping a Christian focus in athletics.

Matt parlays his diverse experiences culled from winning championships, creating partnerships, and educating others into a memorable message that connects with attendees and transforms audiences. He speaks to organizations across the country about the value of true inspiration, the genius of Catholicism, lasting leadership principles, the dynamics of teamwork, the importance of an active faith life, and fulfilling one's potential. Clients such as 3M, Coca Cola, Catholic Schools Center of Excellence, Northwestern Mutual Life, Faith and Ale, and Walmart have benefited from the programs Matt has presented to their teams.

Matt is a member of the Knights of Columbus, Chairman of the Board for both Gridiron Greats Assistance Fund and After the Impact Fund, and serves on the Board of Directors of the Pro Football Hall of Fame's Game for Life National Advisory Board and Wakota Pregnancy Center in West St. Paul. He is the author of All Pro Wisdom: The Seven Choices that Lead to Greatness, and resides in Mendota Heights, Minnesota. Matt and his wife, Adrianna, are members of St. Joseph Parish and the proud parents of eight children.