This summer teens and adults from HNOJ travel to the Casa Santa Ana, in the Dominican Republic, a home in the Nuestros Pequeños Hermanos system of orphanages.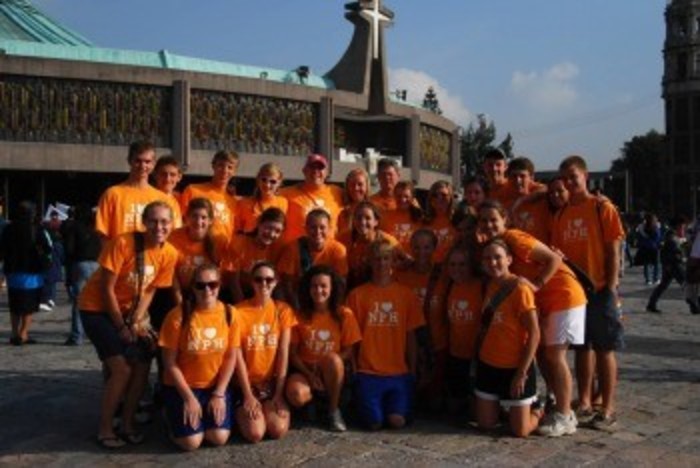 While at the house, we put on a VBS experience for 6-8 year-olds during the day and spend our afternoons and evenings  giving attention to children who desperately need it. Each night we take some time to reflect on our day's activities and how we experienced God in the most vulnerable and marginalized. There are a limited number of spots on the trip. 
Basic Info:
When: Sunday, July 29th - August 5th
Cost: $1000
Responsibilities: The HNOJ~NPH Mission Trip is a 6-month experience. From application to reunion we ask all participants and chaperones to commit to every aspect of the experience. Prep meetings beginning in Feb./March. We also hold significant fundraising for the children from the beginning to the end of the preparation process. These fundraisers are necessary and important.
Due: Application (in full) is due at the end of the day Feb 21st. Please don't wait until the last minute as a travel document with signatures is needed for the application.
Apply by clicking on the link below, downloading the application, completing the forms, and returning it to HNOJ by Feb. 21st. Applications can also be found at HNOJ at the front desk. If applicants wish to type their answers to questions on pages 4 & 5, they are encouraged to do so in an addendum to the application.
Interested in chaperoning? Email Chris.
2018 NPH Mission Trip Application
2018 NPH Mission Trip RETURNER Additional Application