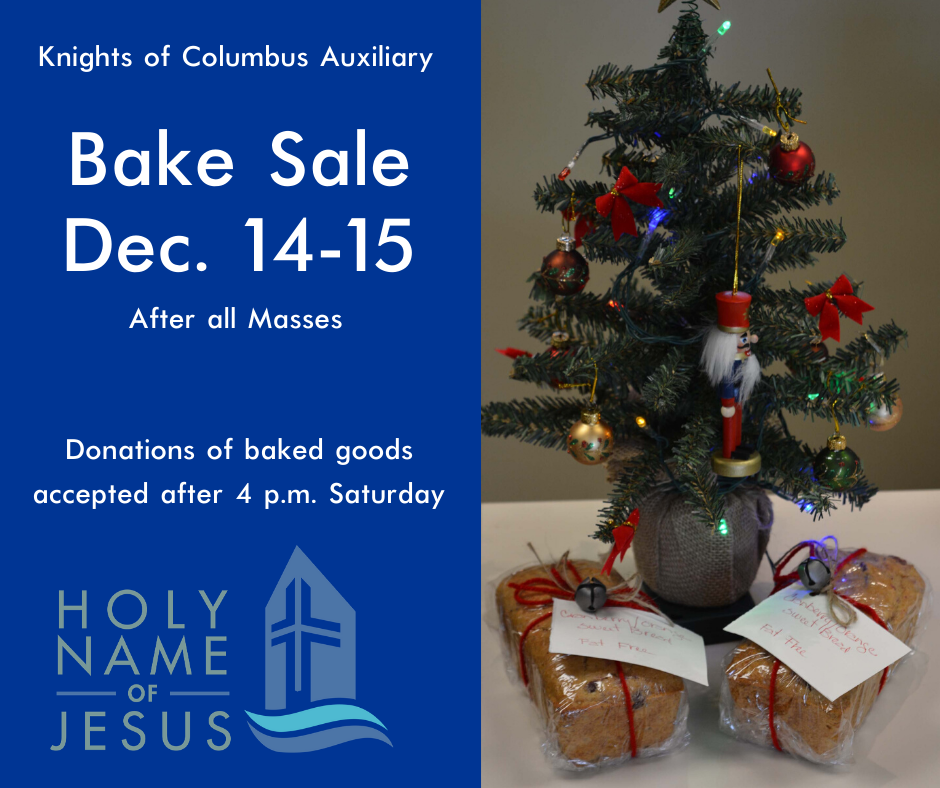 Make a family happy this holiday season and get Christmas cookies too!
You'll need tons of baked goods, candies and snacks to make it through all the upcoming Christmas parties, family get-togethers, gift-giving and house guest invasions. Stop by our bake sale and stock up on delicious treats for the entire holiday season. Many items freeze well for enjoyment in weeks to come.
The KC Auxiliary has planned this event to raise funds to buy gifts for the families we have adopted through the IOCP holiday program and to support Home Free's efforts to make the holidays festive for families displaced by violence in the home. You can help by donating your own fabulous Christmas specialties to our sale.
We welcome your contributions of cookies, candies, cakes, pies, snacks and Christmas goodies; just bring them to the Good Samaritan Center before Masses.
 If you have questions, please contact Karen Karn.