Mass Times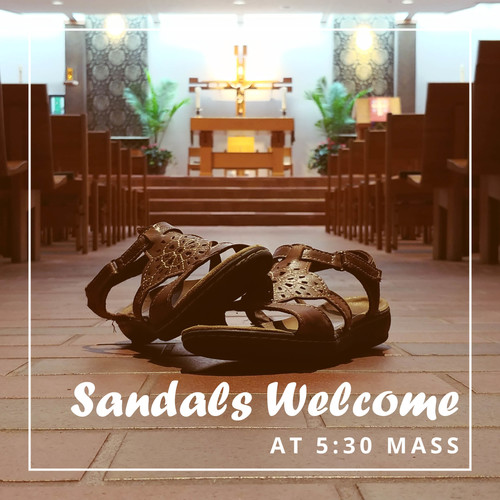 Whether you are heading to the cabin or on a weekend vacation, we have a Sunday night Mass at Holy Name of Jesus! With upbeat music from the band, a great homily and a friendly crowd, we would love to have you come as you are. Sandals welcome!
Mass Times at Holy Name of Jesus:
Saturdays at 5 p.m.
Sundays at 8:30 a.m., 10:30 a.m. and 5:30 p.m.
Adult Small Groups and Youth Classes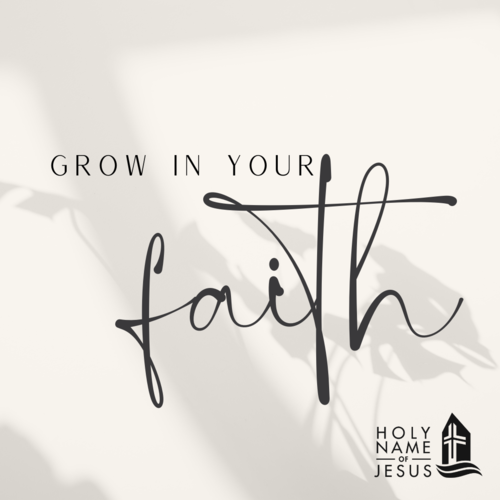 We offer adult small groups and youth faith formation at Holy Name of Jesus. 
Find out more about our summer book club that will meet every other week from June through early August. This group is free but each member will have to source their own copy of the book. Check out the fun fiction options and register today here!
Check out some of our other adult small groups! No matter where you are in your faith journey, no matter where you are located, there is probably a study option for you! Find out more and fill out the inquiry form here.
As children grow, they come to know God in new and exciting ways. Faith Formation programs at Holy Name of Jesus encourage, instruct and engage children in the learning process. You can register now for the 2022-2023 school year here.
Fall Festival Save the Date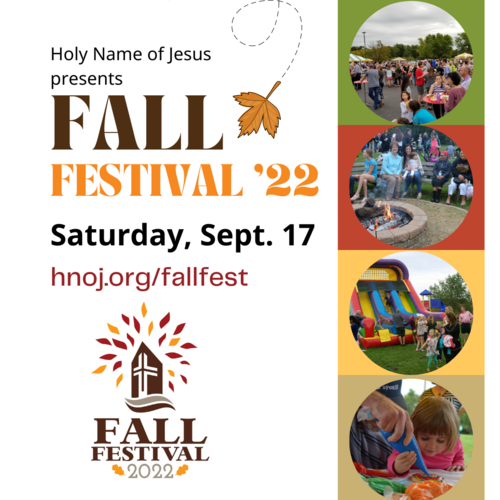 Save the date for Saturday, September 17, 2022, for this fun family-friendly event! More details found here.
Get ready for:
Turtle Trot 5K
Wiffle Ball Tournament 
Live music by Emerson Avenue
Kids carnival games and inflatables
Amazing food options (including Rock Elm Tavern)
Beer pull and wine walk
Sweepstakes
And so much fun!
When you come to Holy Name of Jesus, we want to make sure you have the best worship and fellowship experience possible. Whether it's the need for gluten-free hosts, hearing aids, large print worship aids, childcare, bible studies/small groups or fellowship with Sunday morning hospitality, we have you covered!