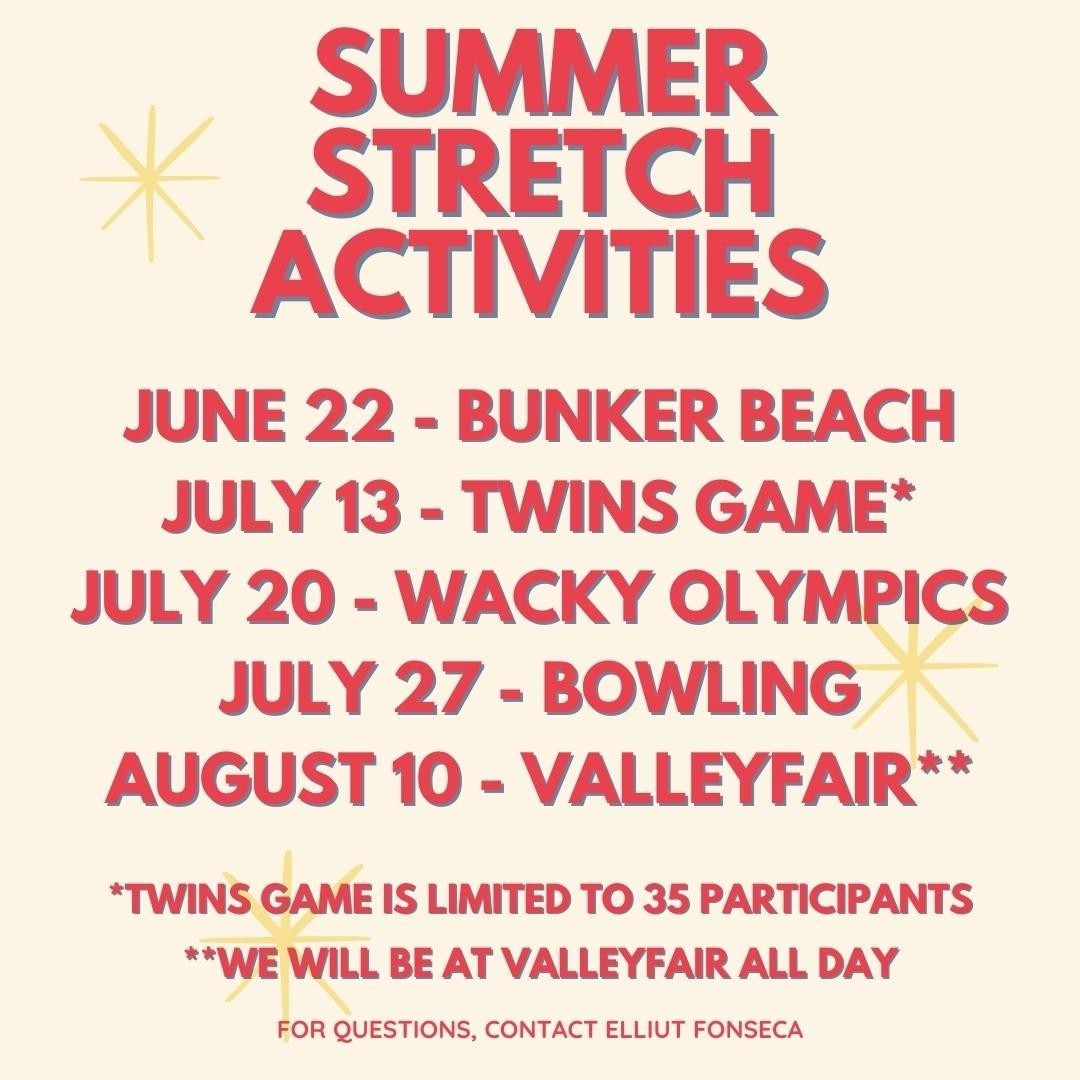 Summer Stretch is back! For those who haven't gotten to participate before, Summer Stretch is an opportunity for our middle schoolers to serve the parishioners of Holy Name of Jesus and our surrounding community in the morning and build community with each other in the afternoon through fun activities. 
Sixth graders through college-age students are welcome to participate in the day's activities! Please note, that HNOJ will not be providing lunch during Summer Stretch. Each participant is encouraged to bring a packed to lunch to eat at HNOJ. We have plenty of fridge space to keep lunches cold.
We will meet on five Wednesdays, you may choose to attend one day or all five. Sessions are $45 each or $200 if you register for all 5. The dates are:
June 22 - Bunker Beach Day
July 13 - Feed My Starving Children / MN Twins Game (Please note this day will cap at 35 participants)
July 20 - Wacky Olympics Day
July 27 - Bowling Day
August 10 - Valleyfair Day
Parents are welcome to chaperone, just check the appropriate box in the registration form. 
Questions? Email Elliut or call 763-746-8195.
Request Help Around Your House
Summer Stretch Service Inquiry
Do you have a simple home project that the Summer Stretch Crew can help with? Projects can be indoor or outdoor. We are filling morning times on June 22, July 20 and July 27.  Contact Elliut at 763-746-8195 to invite the team to discuss your project.