Bring Back the Box Night is Wednesday, Nov. 18, 2020; 5 to 7 p.m.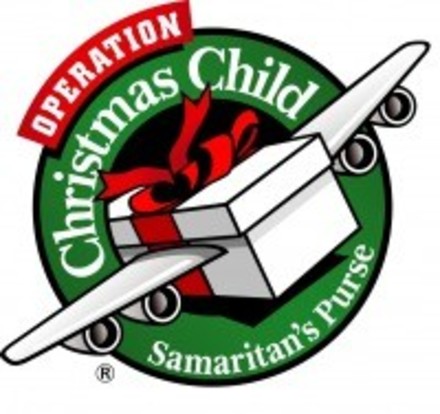 The mission of Operation Christmas Child, a service project led by Samaritan's Purse, is to demonstrate God's love in a tangible way to needy children around the world, and together with the local church worldwide, to share the Good News of Jesus Christ.
Since 1993, Operation Christmas Child has been a way for churches to gather and prepare to send shoeboxes lovingly filled with small tokens that let needy children around the world know that we have love and care for them. This project is a wonderful way for us all here at Holy Name of Jesus to Be the Hands of Christ for a child who has never before received a gift.
This will be the tenth year we have gathered as a community to pack these shoeboxes together at an Operation Christmas Child party. Last year we packed over 360 shoeboxes which were sent to various third world countries.
While we are unable to hold our Operation Christmas Child Packing Party, we still need your help!
We have boxes available for families to pick up and pack at home! Or you can pack one of your own shoe boxes you have around the house! Find fun items (suggestions listed below) to pack your boxes at home then bring back your boxes to HNOJ on Wednesday, Nov. 18 for our "Bring Back Your Box Night!" On Wednesday, Nov. 18, we will have our Box Collection Station in the Gathering Space where you will receive a "I Packed A Box" OCC sticker and can take your picture at our Photo Station for packing a box for Operation Christmas Child! Operation Christmas Child provides basic items and Christmas toys for children in need by packing shoeboxes and sending them throughout the world. The following items are suggestions to pack for your OCC Box:
Basic school supplies (that will fit in a shoe box – pencils/erasers/pencil sharpeners/etc.)
Bar soap
Washcloths
Toothbrushes
Combs and hairbrushes
Small toys or games (no toy weapons)
Small stuffed animals
Art Supplies (small notebooks/crayons/markers/colored pencils/etc.)
Small Picture Books or Small activity Books (that will fit in a shoebox)
 
PLEASE NOTE: We are unable to take toothpaste or candy due to troubles OCC has had with Customs when sending boxes overseas.
Keep in mind that gently-used toys, stuffed animals and picture books are welcomed and appreciated also.
On Wednesday, Nov. 18, from 5-7 p.m., we will hold our Bring Back Your Box Night joining together to send boxes to send to children around the world who may have never received a Christmas gift before.
HOW TO SPONSOR A SHOEBOX: You can sponsor a shoebox by writing a check to Samaritan's Purse for $9 (each box we send must be accompanied by a check for shipping) OR you can go online to samaritainspurse.org and sponsor a shoebox online, print off your sponsor label and bring it with you to Bring Back Your Box Night!